On my old blog, I started doing a this vs. that kind of book covers, in which I personally felt were better than the popular U.S. covers (or current book covers). Instead, I wanted to change it up. It's rare, but some books get all the best book covers and I wanted to share some of those here. Because I want to share some of my favourite books who win with so many great covers world wide.
With the upcoming read-a-long on booklr for Uprooted by Naomi Novik, people have been posting their copies. And I've found that I'm in love with every single one. Which isn't something I often do.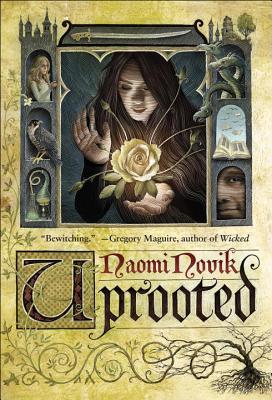 U.S. Version
U.K. Version
Spanish Version
Alt. English Cover
So which is my favourite? Honestly, I love them all. I'll PROBABLY tell you once I HAVE read it which one I feel represents the story best, but as of right now, I love them all in their own way. Though, I'm not a huge fan of the alt. cover, but even so, there's something about it that's interesting and I'd probably consider picking it up at the bookstore to at least read the back. Because yeah, I'm a sucker for pretty book covers.