These are the books I gave 5 stars to on Goodreads. I read a lot of books I didn't like, but I want to share the good with you guys and why.
Furiously Happy by Jenny Lawson
If you don't know, I'm a HUGE fan of Jenny after I read her first book. I follow her blog and love to community. But this book, this book helped me in a time I needed it most. I had relapsed into depression and I read this and cried because she wrote of depression in a way I've never felt so true before. It helped me figure out other options and it made me laugh and smile when I needed it most. I also got two copies of this from the amazing community members so I could always have it with me when I needed Jenny's amazing voice to help me through the tough times or if I just need a laugh.
Salt to The Sea by Ruta Sepetys
If you guys haven't figured out yet, I'm a huge historical fiction fan and it's why I love Ruta's books so much. She writes events in history wonderfully and beautifully. I truly enjoyed this book and this story and the characters. It was interesting and about an event I hadn't even known about at the time. If you like historical fiction, read this, even if you don't like YA (not sure why your on my blog then. That's most of the books I read and review, but hey, what floats your boat).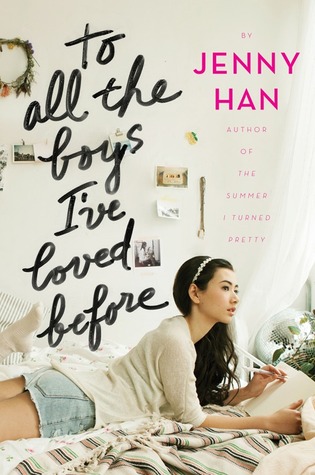 To All The Boys I've Loved Before by Jenny Han
I was slow to up take of this book. I saw a lot of love for it, but I feared that I wouldn't like it. Because yeah, I get burned a lot with it. And it's romance. I'm not always a fan. But this book. It's beautiful. It's well written. I never pick up sequels right away after reading the first book, some times never because second books are huge disappointments more than not. But I did for this. And I loved that too, but it came to a 4-star rating in my opinion. Which never happens for second books for me.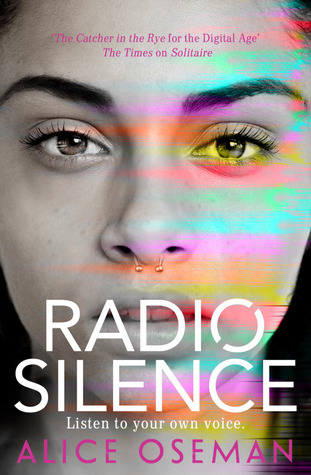 Radio Silence by Alice Oseman
I ordered this book from Book Depository because I couldn't wait for it to come to the U.S. That and that lovely cover. I love Alice's writing. Her books are unique and different and don't focus on romance like is common in most YA books, even when they don't fall into that category. This book was the first book that had a character that is Demisexual like myself and helped me along with other things realize that I was demi. This book does have abuse in it, but Alice does it in a way that it isn't seen as 'romantic' to make a character learn to love themselves thanks to the love of others or whatever.
Boy, Snow, Bird by Helen Oyeyemi
I love retellings and this book was one of the most unique and interesting retelling I've read yet. It was so beautifully written and fascinating. I honestly now want to read everything Helen has written because it's so magical and yet so realistic and pointed to subjects that we still have to deal with today.
Rat Queens by Kurtis J. Wiebe
Another book I was afraid to read for fear of disappointment. Because so many people LOVE this series. But I got it from a huge sale on comics and I got this as a full volume and I fell deeply in love with all of the characters. It reminds me of games I wanted to play growing up with strong women and books that I crave now. All of these characters I love and need more of. I'm so happy I finally picked up.
A Darker Shade of Magic by V.E. Schwab
This was the first book I read by Schwab with either name she uses for her writing and it was pure magic. I did pick it up and put it down simply because I wasn't in a fantasy mood. But once I was, the small sample I had wasn't enough. I bought it and read it nonstop because I needed more, loved the characters and idea so much for how brilliant it was. I ended up buying the second book actually knowing I will read it, unlike so many other second books because I desperately need more.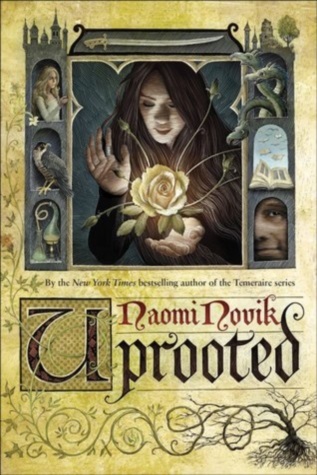 Uprooted by Naomi Novik
Yes, another fantasy book. I got this for Christmas last year and read it with a read-a-long a friend was doing online and I ended up starting and finishing it early because I couldn't put it down. The magic and the story was just brilliant. I was so obsessed with it that I ended up drawing art based on it. Even now, this might be one of my all time favorite books and how it defied the typical expectations of fairy tales.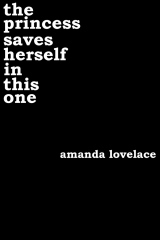 The Princess Save Herself in This One by Amanda Lovelace
The author is a good friend of mine, so is this biased? Maybe. But probably not because I went into this book like it was any other book. And this book reminded me why I love poetry after reading so much modern poetry that was simply disappointing. But this book was far from. It was magical and so true I might have highlighted my whole ebook version of it because so much applied and related to my own life that I never felt so connected to someone before. It was like someone wrote events of my life into poetry. My most treasured item of all time? My personalized signed copy from her. I can't wait to buy the mass market version of this. And gush to everyone I know the author and how I cry from how proud I am of her.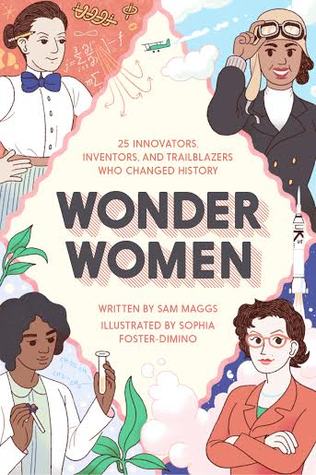 Wonder Women by Sam Maggs
This is a popular book idea right now – lists of women who have changed the world. I've read and reviewed about three or four but this was my favourite one. First, the art is adorable, but this book covers women you might not have heard of for once instead of the same women again and again. But the most amazing part is this author didn't erase these women's sexuality like most do. They admit that some might be bi or gay or are for sure. The other books I've read for the most part did erase that or just didn't mention it because they wanted to keep that erasure of sexuality.
Milk and Honey by Rupi Kaur
Another popularly known books of poetry that was actually really well done. I loved this book and loved the small drawings. It really was well done and another book that left like it touched my inner being a bit more. It was another book that reminded me of good poetry and love it a lot.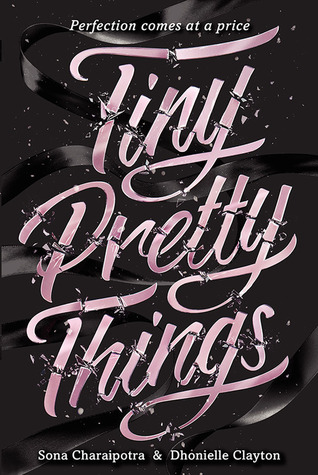 Tiny Pretty Things by Sona Charaipotra & Dhonielle Clayton
I got this book as an ARC but for whatever reason, it was one of the few I put off. But then, I saw people loving this book. I saw posts about it constantly and I was suddenly terrified that it would suck. I put it off longer until just recently. And let me say, it did NOT suck. I loved it. I kept falling asleep while reading it into the early hours, unable to put it down. It was dark and mean girls like and well done. I'm craving the second book really bad. So look for that review coming soon because I know I'll be reading it ASAP.