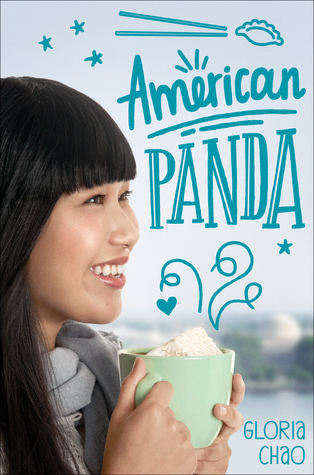 by Gloria Chao
An incisive, laugh-out-loud contemporary debut about a Taiwanese-American teen whose parents want her to be a doctor and marry a Taiwanese Ivy Leaguer despite her germophobia and crush on a Japanese classmate.
At seventeen, Mei should be in high school, but skipping fourth grade was part of her parents' master plan. Now a freshman at MIT, she is on track to fulfill the rest of this predetermined future: become a doctor, marry a preapproved Taiwanese Ivy Leaguer, produce a litter of babies.
With everything her parents have sacrificed to make her cushy life a reality, Mei can't bring herself to tell them the truth–that she (1) hates germs, (2) falls asleep in biology lectures, and (3) has a crush on her classmate Darren Takahashi, who is decidedly not Taiwanese.
But when Mei reconnects with her brother, Xing, who is estranged from the family for dating the wrong woman, Mei starts to wonder if all the secrets are truly worth it. Can she find a way to be herself, whoever that is, before her web of lies unravels?
American Panda is about Mei Lu in her first year at MIT, only 17 years old after skipping a year. Living with the weight of her parents planned out future for her, she finds herself confronting hard truths such as the fact due to her germaphobia being a doctor might not be in her future after all and how her parents handle this fact, or really, lack of handling it in the same way they had with her older brother Xing.
American Panda is probably one of my favourite books I've read this year (Yeah yeah I know I say that every time, but it's true!). It handles a lot of difficult issues that aren't always discussed and does it in a fashion that's realistic. Some issues including racism within Asian communities, disownment, germaphobia, not living up to parents expectations, and being the person you really are. Mei as a character is shy but extremely sassy when pressed. Honestly, I fell in love with her soon after starting the book and it only grew the more I read about her. She's brave and brutally honest when she needs to be the most but is also sweet enough to stand up for people, even complete strangers.
Every relationship in this book in all honesty is handled well and with care, even characters that are more off to the side are fleshed out and brought to life. I'm not always the biggest fan of straight relationships, but the one between Mei and Darren is so sweet you will get cavities. It's done in a way that's sweet but real, Mei worrying that her family might lead to Darren hurt from everything she had witnessed with Xing and his girlfriend Esther. The relationship with Xing and Mei is the perfect example of siblings with a big age gap between them, something I know well with my older brother being 10 years older then I am. It reminded me of my brother and myself a lot and it hit me with happiness to see our relationship mirrored in this book.
I could go on forever about this book, but I'm gonna keep away from too many spoilers, just the hints of issues that occurred in the book that leads the plot, as mentioned above. All I'll say is my life mirrored Mei's in a lot of ways. One event in particular was almost dead on for what happened after I came out with my dad's side of the family. All I'll say is, I'm happy Mei went, even if it led to a huge fight with her family, it gave her the chance to grieve properly, which I sadly never got to chance to do myself.
I highly recommend this book. Its the right amount of sweet and adorable with real life issues that happen to people throughout life and it's handled beautifully. Also, hot chocolate wins every day.
Rating: 5 stars